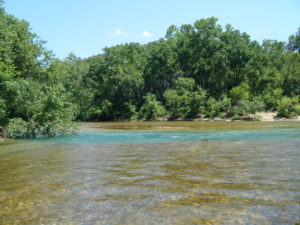 UPDATED LOCATION!
On August 5-6th (SATURDAY & SUNDAY), join your host, Nico Mateus, for a dog days of Summer float on the Current River (Two Rivers to Blue Spring = 8.5 miles). THIS IS AN OVERNIGHT FLOAT so be sure to bring all of your own necessary gear for camping and for meals.
We will be meeting at the Walmart Neighborhood Market on S. Campbell Ave. at 7:00am to caravan out to Eminence. After the float on Sunday, we will visit Rocky Falls and Klepzig Mill, two main attractions in that area.
Contact Nico Mateus at 417.719.8257 -or- locomat90@gmail.com for more info. See you on the Current!