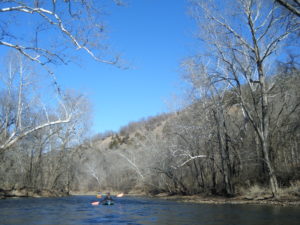 Join your host, Marty Zerr, on December 9th (Saturday) for the December float on the Niangua River (Bennett Springs Access to Barclay Access). This will be the club's last planned event for 2017 so don't miss out!
If you're interested, please meet us at the Walmart parking lot on N. Glenstone at 9:00am -or- at Bennett Springs Access at 10:00am.
Contact Marty Zerr at 417.818.8981 for more info on this float.
NOTE:  Be sure to check this post for any updates. As of now, the high temperature will be in the upper 30˚s.