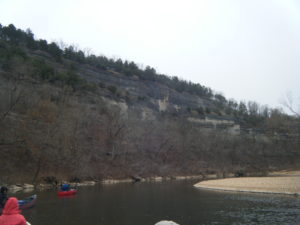 On Nov. 18th (SATURDAY), join your host, Terri Bradley on the James River (HL Kerr Access to Ralph Cox Access = about 5 miles).  The location was changed to due to extremely low water levels on the Buffalo River.
This is
The Birthday Float
so come help Terri celebrate her Birthday (Terri requests no presents, just your presence) 😉
Please contact Terri Bradley at 417.860.1449 to let her know that you will be joining her -and, or- for more info. 
ALSO:
  There is a camping option on Saturday after the float at
Tomahawk Campground.
Camping is $7 per night.  Contact
Howard Greenwood
at
417-844-1794
for more info on camping.